Connecting Businesses with Leaders
Established in 1958, Tyzack has been at the forefront of changes in the profession. From being one of the first firms to transition from advertising to executive search, to initiating one of the World's first international partnerships, Tyzack has been an innovator. Now Tyzack is bringing the firm's unrivalled history, relationships, and expertise to the current, ever changing business landscape by joining forces with the MitchelLake Group, a global executive search firm which, for the last 20 years, has focussed on digital ventures and transformation. The merged group provides the ultimate senior level talent solution for the modern age.
Read more
Together, Tyzack Partners and MitchelLake combine 85 years of firm history, leveraging the muscle memory of thousands of successful search completions across five continents. From transformational board, chair, and advisory appointments, to securing market-making CXO and leadership teams for the world's most inspired ventures.
We believe there is a clear and present opportunity to improve the fortunes of industry, society, and individuals through challenging the status quo. We value diversity in all its forms and understand the impact that positive disruption can bring from the boardroom to the balance sheet, and beyond.
Read less
Sectors
Asset Management and Investment Trusts
Consumer Goods
Cyber
Digital Healthcare
EdTech
Information and Communication
Leisure, Hospitality, Gaming and Sport
Private Equity
Professional Services
Specialist Roles
Chairs and Non-Executive Directors
Executive Directors
Cyber CISO/DPO
Chief Financial Officers
Technology CIO/CTO
Private Equity
Interim Management
Our Focus
For all organisations, the quality and motivation of their people should be the highest priority. In return, the best people expect their careers to provide the challenge, fulfilment and reward which will enable them to succeed. Tyzack shares those expectations.
Like our clients, we put people first. Not just our candidates, but also our own people.
Our focus is on delivering a high quality, personalised service which delivers competitive advantage to our client's businesses. We set the highest store by integrity, diversity, inclusion and, of course, delivery and commitment. Those are the Tyzack values.
Expertise
Tyzack works with Boards and leadership teams to ensure that the highest priority is given to – and achieved by – the successful identification, attraction, development and retention of the most talented people in our clients' markets.
Effective executive search demands a deep understanding of the position and profile of the ideal candidate. Providing the right person for the right job ensures the full value of the assignment is delivered.
Our experience of executive and non-executive appointments spans numerous continents, markets and leadership functions. We work across different legislative and governance regimes, recruit for public and private companies and repeatedly deliver strategically transformational appointments. Our completion rate over the last three years is in excess of 95% of assignments started and over 90% of those successful candidates are still in post.
Whilst our approach combines thoroughness, creativity and a real sense of urgency, we pride ourselves on clear communication and a diverse mindset. We are equally rigorous in the way we handle candidates, balancing respect for their aspirations with honest feedback and advice.
Our Partners bring to each of their specialist practice areas substantial executive search experience and detailed knowledge of the markets in which they operate.
The Tyzack Interim management practice provides clients with board level and specialist functional and sector management expertise to enable change and transformation immediately and for a limited period of time. Where appropriate this allows time for a full search to take place for the right person to implement new strategies and structures. The practice has true global reach and covers all commercial and industrial sectors with particular expertise in the portfolio businesses of private equity and debt investors. Tyzack is the UK market leader in providing interim executives in turnaround and restructuring scenarios, specifically CRO's to implement financial and operational transformation projects in the UK and internationally.
The first 100 days are vital for the success of any senior executive in a new role. Specialist onboarding assistance from an external source ensures that the chances of success are significantly improved.
Quality research is at the heart of executive search. Additionally, our team of highly skilled and experienced researchers can undertake bespoke mapping projects for clients to assist in diversity, benchmarking and talent acquisition programmes.
We undertake structured references on our candidates as part of the search process. However, we are also able to offer this service to clients in respect of potential hires who have been identified from other sources, thus providing additional rigour to the process.
We are able to provide candidate assessment services, using a variety of psychometric assessment tools which can provide additional information on a candidate for a client, often helping to smooth the path of a new appointee.
It is useful at certain stages in an organisation's development to conduct an audit of the skills and capabilities of the existing team, to ensure that they are best able to take advantage of the opportunities presented to them. Our skilled team of HR practitioners and others can help to advise on the best way in which this can be handled to avoid disruption and get the team onboard with the process. They are then able to put in place the relevant developmental and coaching support to ensure the continued success of the team.
In the current regime of corporate governance, regular board effectiveness reviews are increasingly required by shareholders. We are able to arrange for skilled practitioners to undertake these reviews, while maintaining the independence of the process.
Culture, vision, values and team dynamics are all critical in today's employment climate where candidates are increasingly looking to align their personal values with those of an organisation when they are choosing an employer. It is essential that companies are clear on how values are exhibited and that these can be clearly demonstrated. We are able to support our clients at every step of this often complex process.
Global Reach
Our clients compete in a world in which traditional borders have been eroded by technology, globalisation and an increasingly international and mobile market for outstanding leaders. Today's global environment demands an exacting combination of strategic perspective and local insight.
Tyzack believes that what really matters is how, and with whom, you are global.
In practice, every assignment is unique – all the more so when factors such as cultural and linguistic differences, regulatory regimes and business customs are taken into account. Equally, especially given the importance of international experience for today's leaders, the ideal candidate is frequently as likely to be on the other side of the world as in the local home market.
Tyzack has recently undertaken assignments in Asia, the Americas, Africa the Middle East and Europe, as well as sourcing candidates for UK based assignments from around the globe.
Read more
Read less
Together, Tyzack Partners and MitchelLake combine 85 years of firm history, leveraging the muscle memory of thousands of successful search completions across five continents. From transformational board, chair, and advisory appointments, to securing market-making CXO and leadership teams for the world's most inspired ventures.
We believe there is a clear and present opportunity to improve the fortunes of industry, society, and individuals through challenging the status quo. We value diversity in all its forms and understand the impact that positive disruption can bring from the boardroom to the balance sheet, and beyond.
Our Sectors
As information, communications and entertainment organisations converge, Tyzack works with its global clients to provide a new generation of leaders who understand the dynamics of the rapidly changing marketplace.
Whether early-stage investments, growing companies or established players, Tyzack provides innovative and holistic solutions to meet each client's needs on a global basis. We have a strong track record in technology, traditional and new media, entertainment, satellite-based services and telecommunications, as well as providing technology professionals to a wide variety of other business sectors.
The consumer goods sector – covering food and beverages, luxury, packaged goods and consumer durables – is going through a period marked not only by consolidation at a global level but also by the advent of new, nimble entrants into niche markets.
Tyzack's extensive experience of the sector as a whole and its understanding of the general commercial drivers of businesses, the impact of technological innovation and the increasing use of e-commerce solutions enables us to provide outstanding advice to our clients. We have experience recruiting across all functions within this diverse sector and our global capability allows us to draw on expertise across international boundaries.
Financial Services is a broad-brush term covering a huge range of products and services offered by financial organisations. Currently, the financial sector is navigating considerable challenges internally and cross-functionally, which are creating opportunities for the repositioning of products to facilitate new growth.
Tyzack has undertaken assignments in several of the key financial centres including London, New York and Frankfurt for pivotal Board appointments such as CEO, CFO, CIO and non-executive, working with retail banks, insurers and investment houses.
The first 100 days are vital for the success of any senior executive in a new role. Specialist onboarding assistance from an external source ensures that the chances of success are significantly improved.
Organisations in the government and not for profit sectors face a barrage of challenges, including almost unprecedented pressures on resources and the need to demonstrate their relevance in a fast-moving, unpredictable world. Genuine success in this sector may be less tangible than profit but is every bit as visible, and demands leadership qualities of the highest order.
Our expertise in this field lends us considerable insight into the opportunities as well as the pitfalls of high profile appointments, enabling us to advise clients with authority, imagination and absolute discretion.
The life sciences marketplace is dynamic, swiftly evolving and faces extensive challenges, be they regulatory, commercial, governmental or scientific. The success of our clients depends upon the identification and attraction of global executives who have the skills and experience to meet these challenges.
Tyzack understands the challenges faced by the healthcare and life sciences sectors and is able to apply lessons learned in one marketplace to others. We have particular expertise in Boards and general management, commercial and Research and development roles across a wide spectrum of clients.
Human Resources is central to any successful organisation. The changing nature of the workplace means that an HR leader must anticipate, rather than merely understand, the external and internal organisational factors that make HR one of the key strategic functions.
At Tyzack, we understand the unique complexities facing senior HR professionals in today's environment. Our expertise, gained from working in senior HR roles across a broad range of sectors, ensures that we clearly understand the challenges that the strategic HR leader faces. We work very closely with our clients to understand the specific issues they face in today's ever changing working environment and provide support to find the most appropriate candidates to meet those challenges.
Tyzack's consultants in this vibrant and ever-changing sector work with a variety of national and international clients to provide the highest quality executives who can deliver long-term growth.
As the sector converges and clients seek to enhance their brand offering, global executives are needed from a variety of different backgrounds. Tyzack is well positioned to meet this challenge.
Tyzack has a wealth of experience in providing executives for the private equity and venture capital industry, as well as senior-level executives (whether executive, non-executive or board level interim) for their investments. We recruit extensively at senior executive level for portfolio businesses, providing pre-deal due diligence on management teams, independent referencing as well as management audit and appraisal.l.
The global professional services marketplace has seen significant change over the last 20 years with increasing levels of consolidation and active regulatory regimes in a number of different countries.
Tyzack is uniquely positioned to help clients keep abreast of these changes and to ensure that their management teams are robust and poised to meet and take advantage of these opportunities. We understand that the traditional partnership ethos, which still forms the backbone of most professional services firms, requires special skills in order to be able to help clients and candidates alike navigate through the recruitment process.
To steal a well-known strapline, 'Global but Local' says it all about Real Estate as an asset class. History has shown us that Real Estate is often the first sector to be affected by economic uncertainty and, likewise, the first to recover.
We have worked with clients ranging from the global advisory community helping them change to reflect the challenge of lower revenue and margins through to the global asset management community on fundraising. We have advised European Banks as they have restructured their Real Estate loan portfolio and have consulted on growth for privately held funds. For more than ten years we have worked on all stages of the cycle in Europe, Asia and North America.
The role of Finance is ever-evolving and the CFO has become ever more important as the foil to a Chief Executive. A CFO's role is to be the strategic partner to the CEO, both internally and externally, with a wide remit including managing investors, being proactive in handling Acquisitions and Disposals and ensuring that shareholders maximise their returns in the most prudent fashion.
We understand the ever-changing environment that is finance and with increased regulation, particularly in Financial Services, there is ever more need to find people who can demonstrate the ability to think for the future and anticipate the changing economic and regulatory outlook.
Critical to a CFO's success is the team around and underneath and this includes Divisional Finance Directors and the Heads of Tax, Treasury, Audit and Risk. Ensuring that the CFO is supported effectively is critical to an organisation's success and with this in mind we work closely with clients to ensure that the infrastructure is in place and succession planning is managed effectively.
Corporate reputation, brand and profile are now more important than ever and external advisors, corporate communications and marketing teams are acutely aware of this. With 24 hour "citizen journalism", the diverse nature of how society interacts with brands across numerous platforms and with social media now being ingrained in everyday life, global businesses need to communicate with a wider range of audiences in a more effective manner than ever before. Tyzack's marketing and communications offering has the experience, network and knowledge to advise on senior-level hires and direct reports. Recent assignments have included roles in areas such as Financial Services, Real Estate, Leisure, Information Technology, Financial PR & Investor Relations, Public Affairs and Marketing Communications.
A sound technological infrastructure is fundamental to an organisation's competitive economic advantage. Business today is operationally complex with requirements to manage efficiencies and connectivity across internal and external stakeholders with speed and accuracy. Tyzack provides a knowledgeable experienced market interface, focusing on key senior posts and direct reports. Recent assignments have included CIO/CTO appointments in a wide variety of different sectors.
Specialist Roles
In today's changing world, the requirement to meet the often conflicting demands of investors and other stakeholders puts an increasing strain on Boards and makes the requirement for experienced and robust leadership all the more imperative. Tyzack has extensive experience undertaking assignments for a variety of different clients in a diverse range of sectors and geographies. Working with quoted companies (whether FTSE and AIM listed), private, family and private equity-owned businesses, ranging from the smallest early-stage companies to large multi-national conglomerates. Tyzack combines its experience, knowledge of the requirements of corporate governance and good practice with innovative thinking to attract the best leadership to Boards to deliver optimal business performance.
Tyzack has an enviable reputation stretching over some 60 years, with a proven search methodology which not only ensures that over 95% of our searches are successfully completed but that over 80% of appointed candidates are still with the client after some 4 years – an unrivalled success statistic. Our experience means that we are able to help clients shape the brief to be able to attract candidates who will be able to make a lasting difference.
Over the past decade, business leaders have had to face the uncomfortable truth that it is impossible to sit at the head of a company and not address the threat of cyber risk. Cyber attacks are increasingly pervasive and can present near existential threats to companies, boards of directors and CEOs will need ways to evaluate them, even if they can't grasp the technical details. This has led to the requirement to appoint specialists who not only understand the risks and are able to address them but who are also able to explain them to Boards in a language which the Board will understand. Tyzack's specialist Cyber practice, partnering with some of the UK's foremost cyber experts, enables us to identify and attract such individuals.
With the increasing complexity of business, emphasised by the demands of a global economy and ever more digitisation, the challenges faced by the Chief Financial Officer, working in close collaboration with the Chief Executive are more difficult than ever, requiring individuals who are not just able to understand the financial effects of decisions but also the strategic business imperatives. The CFO for the 2020's needs to have a much broader set of skills than ever before and Tyzack's team, comprising of partners with accountancy, legal and banking backgrounds are well able to identify and attract the right talent for each particular set of circumstances.
In an increasingly digital world, where technology is often leading business transformation, a new breed of Chief Information Officer is evolving, combing not only technical expertise but strong business acumen. Tyzack understands the need to appoint individuals who can combine these skills and be effective contributors at the Boardroom table.
Tyzack has long been at the forefront of recruiting executives for private equity houses both for their own needs but also for Investee companies. We understand that there are particular skills for which private equity companies are looking and that not everyone possesses them. Our particular skill is finding the right individuals in a timely manner, whether before the investment is made or during the life cycle of the investment. We can also work with our interim colleagues to ensure that there is no downtime while the company awaits the arrival of the appointee.
Interim management provides the UK and international clients with senior-level management expertise to enable change and transformation immediately, allowing breathing space for a full search to take place and for the right person to implement the new structure. Tyzack's interim management service also provides access to turnaround, restructuring and performance improvement expertise as well as high-level sector know-how for transaction advisory.
Case Studies
Chief Executive
International Accountancy Firm
Following the successful completion of a similar search, Tyzack was approached and engaged by another similar organisation to undertake the search to find the new Chief Executive for this leading, global network of independent accounting and consulting firms. A global search provided the client with a geographically and gender diverse candidate shortlist.
Chief Executive
International Company
Tyzack was engaged on behalf of a Private Equity investor to undertake the search to find the Chief Executive for an international office equipment supply business which was headquartered in France. The candidate needed to understand logistics and the long term rental of equipment. The need was for speed and confidentiality. In conjunction with our French partners, Tyzack provided the client with a shortlist within five working weeks of instruction, from which the client was able to make a successful appointment
Chief Executive
International Media Client
Tyzack was instructed to find the Chief Executive for a prestigious international media title to reinvigorate it and to position it for future growth. The successful candidate had a long and illustrious career in media and, despite initial reluctance, was persuaded to take the role. As a result, Tyzack enjoyed a twenty five year relationship with the client, undertaking global searches for all its senior management positions.
Chief Executive
UK Leisure Company
Tyzack was engaged by the private equity owner of a major UK leisure company to find a new Chief Executive. The need was not only for speed but also for confidentiality as there was an incumbent in place, who the private equity owner needed to remain engaged until the successor had been found.
Chief Information Officer
e-commerce
Tyzack was engaged by a fast-growing e-commerce service provider to find a Chief Information Officer who could work with the founder Head of Technology to transform a technically robust but commercially weak platform into one which was fit for purpose
Non-Executive Director
International Leisure Group
Tyzack was mandated to undertake this search which required that the candidate was female, had extensive leisure experience and was either not resident in, or not a citizen of, the United Kingdom. Tyzack provided a shortlist to the candidate from which they were eventually able to appoint a new Non-Executive Director to the Board. She originated from Canada, worked throughout Europe and resides in France.
Our Firm
Established in 1958, Tyzack is a highly respected international executive search firm based in London. Throughout our history, we have been at the forefront of changes in the profession. From the move from advertising to executive search to setting up one of the first international partnerships, Tyzack has been an innovator. Now we are bringing our unrivalled delivery expertise to the challenges to be faced in the new world.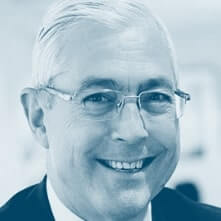 David Dumeresque
David Dumeresque recruits senior executives and board directors (both executive and non-executive) for a wide variety of organisations, both public and privately owned. He has a particular specialisation in the Information and Communications sector and the recruitment of Non-Executive Directors, especially in the Investment Trust sector.
His track record covers the full range of group corporate centre functions with particular emphasis on Chief Executive Officer, Chief Financial Officer and Chief Digital Officer appointments, as well as functional appointments. He has over 30 years' experience of advising a variety of different organisations from the largest multinational to small owner-managed businesses.
A qualified solicitor, David practised in London and Paris with Slaughter and May before spending some ten years in investment banking. He is a member of the Harvard Business Review Advisory Council.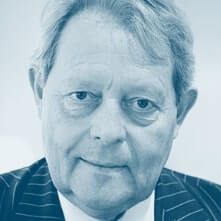 Neal Wyman
Neal Wyman is one of the Senior Partners of Tyzack having joined the firm twenty eight years ago. He specialises in Board Appointments for both Quoted and Unquoted companies, and has strong connections within Private Equity. His primary focus is on the Consumer Sector with a particular specialism in Leisure, Hospitality, Travel and Gaming. He has recently been responsible for the appointment of the Chief Executives of two of the UK's leading leisure companies.
A number of his assignments have a strong international dimension.
He is a qualified Chartered Accountant having undertaken graduate articles with Coopers and Lybrand (PWC), prior to spending two years in Hong Kong with Peat Marwick Mitchell (KPMG). He has a degree in Economics from the LSE.
Outside of work, Neal has a keen interest in many sports including; Cricket, football, rugby, horse racing and golf. He has two adult children and lives in London and Hampshire.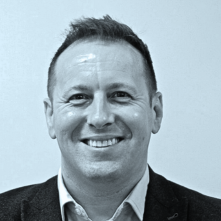 Mark Sparrow
Managing Partner Tyzack MLG
Having operated in the industry for over 20 years, including 10 years in Asia, Mark is the Managing Partner responsible for driving the merged operations of Tyzack and the Mitchellake Group in UKI. A highly respected search professional, Mark has often been quoted as a thought leader in the media across Europe and the Asian Pacific and has appeared regularly on business-related broadcasts including CNN, CNBC, BBC, CNA, and Bloomberg
Mark has led major recruitment businesses through periods of exceptional growth in both Europe and Asia Pacific. His experience covers a broad spectrum of industries but in the last 10 years, he has been largely focused on leadership appointments within Software, Technology Consulting, IT Services, Telecommunications, and Media firms, globally where he has helped to appoint an array of roles spanning Board, C-Suite and their direct reports.  This exposure has seen him encounter businesses at all stages of their evolution; from Series A to pre-transaction, turnaround, and through to PLCs, giving him an ideal perspective to be able to advise firms in every situation they face, particularly in helping to appoint leaders who spur and chaperone rapid growth or significant change.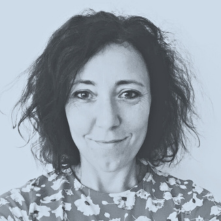 Sophie Cohen
Senior Principal
Sophie Cohen is a Senior Principal based in MitchelLake Groups UK office and boasts 20 years of experience, managing executive search, market intelligence, succession planning, salary surveys, talent mapping, and pipeline projects across EMEA, North America, Russia, Asia Pacific (Australia, China, India, Philippines), UAE and LATAM. She possesses broad sectorial experience in digital, advertising, marketing, media, pharmaceutical, and industrial.
Passionate about digital transformation and technology start-ups, Sophie works with her clients to acquire the best talent for new ventures, international growth, and digital transformation. Outside of work, Sophie enjoys spending time with her children, exploring the world of nature, and being a climate change fighter.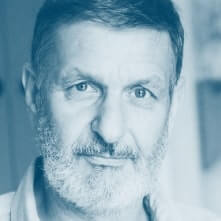 Andrew Austin
Andrew Austin has had a long and distinguished career in the military, business, and executive search. He is one of the World's leading experts in Personal DNA Profiling. In this latter capacity, he has worked with many top sports professionals from F1 Motor Racing, Rugby, Golf, Football and various other sport disciplines, enabling them to maximise individual and team performance.
His work in the corporate world goes from profiling and mentoring top 100 CEOs and senior executives to objective board evaluations, the profiling and restructuring of whole management teams, conflict resolution, general performance improvements and recruitment.
Andrew lead a successful military career not only as a helicopter pilot in the RAF but also as an Army Officer, completing operational tours in Northern Ireland and Central America. Upon leaving the Forces he spent his formative years in corporate life as an agent of change working alongside some of the most respected leaders in the industry (Sir Christopher Hogg, Richard Lapthorne, Archie Norman and Allan Leighton).
He held senior management positions internationally spanning many functions and sectors (Mars Inc., Courtaulds and Asda). In 1994 he joined one of the world's leading executive search companies, Heidrick & Struggles, where he spent seven years as a Senior Partner placing executives across the board in FTSE 100 and 250 companies.
Following a period of living in the South of France, he came back to the UK and set up Dobson Lyle, an organisation that specialises in Personal DNA Profiling. He became a Partner in Tyzack in September, 2019.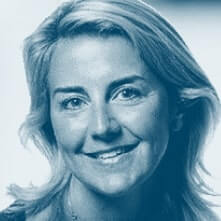 Zany Anton Smith
Zany is part of Tyzack's Investment Trust team and works on asset management and investment trust assignments. After an early career in marketing and events, Zany joined Robert Walters, before joining a boutique search firm based in London and Paris, specialising in capital markets and asset management searches on a pan European basis.
She has worked on searches in the European asset management sector for over 20 years. She became a Partner in Tyzack in September 2019.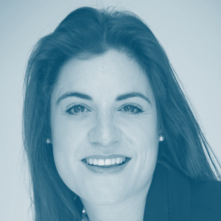 Leonora Gilliat
Leonora is a classically trained executive researcher and Headhunted having worked for over 17 years across multiple sectors and geographies.
As a trusted advisor to clients, she consults on talent attraction and acquisition, research strategies and best practice, helping them create diverse and integrated teams. She is a great supporter of career aspirations, treating candidates as individuals and guiding them through the hiring process.
She sat on the Executive Research Association Committee for 5 years, raising the bar on Executive Search for clients and candidates alike.
Using her MA in Psychology from the University of Edinburgh, she is passionate about looking at the nuances of the individual and the hiring Company when considering what will produce the best result.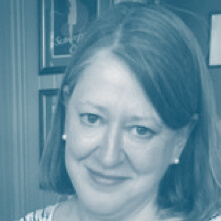 Jocelyn Buxton – Associate
Jocelyn is an executive search researcher and consultant with over 30 years of experience, recruiting at senior management and board levels for both executive and non-executive roles. She has worked across a board range of industry sectors and geographies and has expertise in both the commercial and not for profit worlds. She has been associated with Tyzack since the late 1990s.
She was a founder member and is a past committee member of the Executive Research Association and was a Judge on the Researcher of the Year Award for five years.
Jocelyn holds an MSc in Organisational Behaviour from Birkbeck College, University of London, is a licensed career counsellor and is qualified at Level A and B in psychometric testing with the BPS.